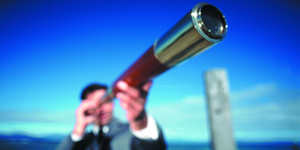 Education now-a-days become too much expensive. Day-by-day it is going beyond our capacity. In most of the cases after spending high amount of money we are not getting proper education. It is not only taxing the pockets of the parents but also make the students' future bleak. Under these circumstances OUR INSTITUTE (D.C. TUTORIAL) is preparing the students for any competitive examination at a very moderate rate without compromising with the quality. We realise the problems of students and parents & eager to help.
Even the students from various places of India are taking CRASH/ CORRESPONDENCE COURSES for getting maximum benefits.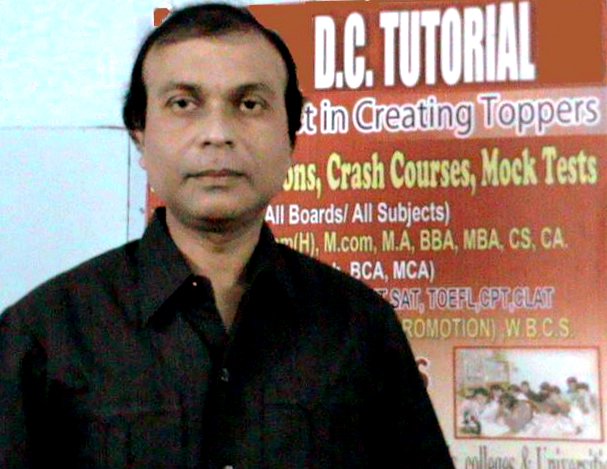 As flowers bloom from buds, my inherent talents for teaching and coaching blossom their ideals from my boyhood. To combat with reality, I joined Indian Air Force for 20 years.My Golden dream for coaching and teaching came into reality with a galaxy of scholars as D.C. Tutorial whose ideals help to establish students in their future.
Highly qualified faculties from schools, colleges and universities, vastly experienced and highly skillful.
Aggressive, Innovative and Commendable Teaching Methodology which makes Success Earlier and Simplified.
Research based and Result oriented Study Material which has been well appreciated by the students.
Highly Competitive Atmosphere to bring out the best Regular Class Tests, Unit Tests, Mock Tests keep the students Ready To Do The Best In Exams, We Believe in "REGULAR PRACTICE MAKES A MAN PERFECT"
Regular Updates to Guardians about Student and PARENT-TEACHER MEETING.
Tuition Fees are Comparatively Less Than Other Institutes.
Library facilities also provided.
Multimedia teaching with Practical Demonstration.
Chairman

:
DEBASHIS CHOWDHURY


Board of Directors:
I. Prof. Dr. ASRURANJAN PANDA (M.A., Ph.D)
(Retd. Prof. Scottish Church College)
(Head of Dept., Sociology, Pol. Sc., Public Admin., DCT)
II .SOUMEN GHOSH (MCA, M. Tech.)
(Asst. Prof. Kalyani University)
(Head of Dept. Computer, DCT)
III .ROBIN SEN (M. Com., LLB, CS)
(Ex Lecturer, Jaipuria College)
(Head of Dept, Com, DCT)
IV .LAXMI BERA (M.A)
(Head of the Dept. His, Geo)
V.MOUSUMI MONDAL (M.sc)
(Head of the Dept. Biology)
VI.RAHUL BANERJEE (M.SC)
(Head of the Dept. Chemistry)
VII. DEBASHIS CHOWDHURY
(Head of the Dept. MATH, DCT)
VIII. R SINGH
(Head of the Dept. of Physics , DCT)
IX. Krishna Bondhopadhyay (M.A (Hindi) , BEd)
(Head of the Dept. of Hindi , DCT)
X. Pragya Barai (B.A. - English Hons.)
(Head of the Dept. of English , DCT)